Why translate your press release into English?
Your company has spent a lot of time and money developing a new service or product. Now it's time to get the word out. Or perhaps you want to tell the world about an important piece of news or an event. When it's time to spread the news, increase your online exposure and reach a global audience by allowing me to translate your press release into English.
"I just wanted to let you know that my boss is very pleased with the press release so thanks for the excellent translation!"
Project manager, Swedish interior design company
"Thanks for doing a great job and keeping the launch on schedule by being so flexible and open to short turnarounds."
Swedish freelance writer
"Nicola is extremely competent, can be trusted to deliver high-quality work on time, and is always in a good mood. She's a real treat to work with!"
Head of communications, national charity supporting womenpreneurs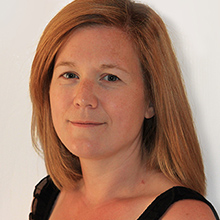 I'm Nicola, a professional Swedish to English translator with over 7 years in the business. My goal is to deliver a fast and accurate translation of your press release that will help your business grow and prosper. I want you to feel confident about publishing your press release in English. I also want to save you time by ensuring a smooth process that leaves you free to focus on what you do best.
WHY CHOOSE ME TO TRANSLATE YOUR PRESS RELEASE?

Quality
My translations are well-written and clear, improving your chances of a journalist or investor reading your press release and taking action.

Confidentiality
I guarantee complete client confidentiality so you can be sure that your top secret development won't fall into the hands of a competitor.

Ease
No need to worry about what's going to happen and when.  I have a clear and efficient process and work with fixed-prices, taking the mystery out of buying the service and saving you time and hassle.

Speed
Translating your press release is often time-sensitive, you need your translation fast to stay on schedule. I can usually get your press release back to you within 24 hours if you need it urgently.
Swedish to English Press Release Translation Pricing
Urgent 24 hour translation
up to 500 words
72 hour translation
up to 500 words
Editing press releases
written in English
Prices are subject to VAT.
REQUEST A QUOTE!
How it works:

Request a quote using the online form or by writing to
[email protected]
. Attach your press release and required delivery date.

You will receive confirmation of the price and the delivery time and date.

Send your payment through a secure online system so that I can begin working.

Receive your press release in English, on or before the deadline.
What if our press release has more than 500 words?
I'd recommend keeping your press release as concise as possible to stand the best chance of it being read by busy journalists (especially as English translations are usually longer than the Swedish version by 10 – 20%). However if your press release is longer than 500 words please contact me for a customised quote or editing help.
What if we have several press releases per month?
No problem, get in touch so we can discuss your needs.
Can you translate our press release into other languages?
Sure! I translate press releases from Swedish to English myself, but my network of specialised translators are able to help with other languages. Get in touch with your needs and I'll provide a customised quote and time frame.
What if we need to translate something other than a press release?
I can help! I translate all kinds of advertising and marketing copy, corporate communications, web copy, marketing collateral, speeches and scripts. Please contact me so we can discuss.